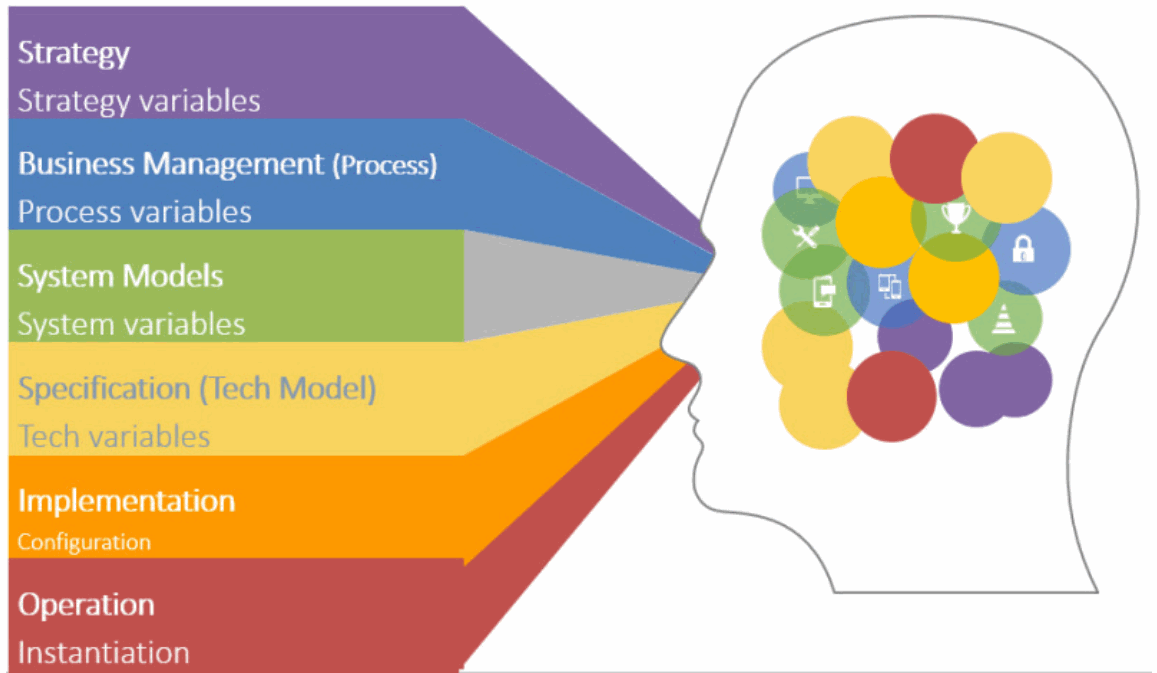 Enterprise Architecture As a Baseline for Changing Digital Enterprise
Enterprise Engineering | Enterprise Diagnosis | Enterprise Manufacturing
Enterprise Architecture is an evolving discipline that is focused on creating structured set of descriptive representations relevant for describing an Enterprise and being employed such that an instance of the Enterprise can be created and such that the descriptive representations serve as a baseline for changing the instantiated Enterprise. It's often misunderstood as "Enterprise-wide IT" architecture. The idea of Enterprise engineering, enterprise diagnosis, enterprise manufacturing are still evolving.
​
​
​
What's your best bet to learn these evolving and high-impact skills?
Trial and error, IT vendors or enterprise doctors
What's your best bet to learn these evolving and high impact skill? Trial and error, individual consultants, experts who are good at IT skills with little insight to enterprise strategy? How about professionals with vendor specific tool knowledge? A pharmacist or compounder are important skills and can provide medication to patients, but they need a doctor's prescription. We are discussing about architecture of an enterprise. We need enterprise doctor. A multi-disciplinary skill that ensure that Enterprise teams from Sales, Marketing, Support, Production, Engineering, R&D, Finance, HR, Legal, Information Tech etc. are identifying the areas to make the changes for becoming digital-ready.
​
​
Currently, we are working on ever-expanding content library that we are

beginning

to categorize to help our subscribers access what they

need.
We mean different architecture models such as business strategy models, business process models, system models, technology models (network models, application models, UI model, security model, data models, etc.), implementation models, operating models. Although the Project owner tries to create the value proposition, the development stakeholders tackle their own concerns and issues.

That's why the architecture content of ICMG is probably a better choice for those who create or review architecture for projects, digital solutions, and already have some experience. By providing project insights, best practices in architecture, industry-specific Enterprise Anatomy models to address various problems and solutions, ICMG can help you enhance your insight into execution strategy and architecture skills.
​
ICMG is a great source for information on the architecture. It has short videos (video channel) to watch, blogs of leadership to read, case study to see how things are going to be done, ranking worksheets for a quick evaluation, well designed topics for webinars to dive deep into the subject. These content targets decision-makers, business strategists, process owners, program thinkers, and senior managers more.
Strategy
Webinars
Next stop, Video Channels
We are excited to offer a subscription plan for leaders
( First Year Free Subscription for Basic Plan )
You are working with End-user company with at least 15 years of experience
Available for those who are working in functions such as Strategy, Sales, Marketing, IT, Project Management, Consulting, Engineering, Operations.
Must use official email ID
The annual lists are one important feature of ICMG services

The annual lists are one important feature of ICMG services. These lists are taken from regional and global architecture rating & awards program winners. Some lists of ICMG include the Top Chief Architects, Top CIOs, Top Global Chief Digital Strategists, Top Architecture Project / Solution Managers, etc.
Our Subscription have proven handy in education, rating, advising and business success
You will find one of the best sources for Enterprise architecture, Enterprise engineering and Enterprise diagnosis. Our rating service, consulting, training, e-Learning, expert coaching, advisory reports and discussion forums have been created for this purpose.
I am eligible for




Personal Plan (Basic)